Development & Quality Plan
CESIE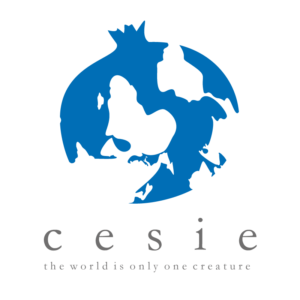 CESIE (www.cesie.org) is a European Centre of Studies and Initiatives, non-profit, apolitical, secular non- governmental organisation established in 2001 and accredited by the Region of Sicily for Orientation of Vocational Education and Training, with macro-typology of Higher Education and lifelong learning (LLL) for "development, introduction and implementation of reforms in education, training to increase integration and develop employability".
Our MISSION is to promote growth through innovative and participative educational approaches. Objectives
• To improve lifelong education in Europe through transnational projects involving local communities • To foster progress and innovation in Higher Education and Research
• To promote sustainable development of neighbouring regions and beyond through education and training
• To stimulate local growth by adopting international good practices and methods
• To support learning mobility for people of all ages, across borders and sectors
Approaches and methods: CESIE develops integrated projects on the basis of social demands and with the participation of stakeholders and the various forms of social representations, meant to serve as a space for interaction of theory and practice, research and action, studies and initiatives – applying the holistic approach CESIE's activities are based on.
Structural organization: CESIE's five departments work in synergy on activities related to: Higher Education and Research, European Cooperation, International Cooperation, Mobility and Socio-cultural Promotion. The head office is located in Palermo with other offices in India, Nepal and Senegal.
CESIE's 40 staff members are international and multicultural, characterized by a wide range of profiles, skills and qualifications. We also rely on 50+ external experts, including sociologists, psychologists, researchers, professors, trainers, social workers, health professionals, and others. Equally important is the contribution of up to 150 interns/volunteers per year from all over the world.
Affiliations and Networks: CESIE links local, national and international contexts and is committed to stimulating development and change in cultural, educational and economic spheres through the creation and use of innovative tools and methods.
CESIE is responsible for the development of an online learning platform for Partner Universities. The team of experienced staff members in ICT and academic issues will design a working platform based on the needs of Chineses universities involving academic staff and students in direct participation in this activity. CESIE designs the activities aiming at fostering entrepreneurship attitude in students.