ICAE 2018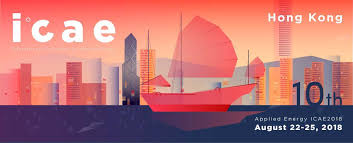 In order to present the BBchina Project to a wider audience of Chinese Universities, it was co-organised the Panel "Higher Education and Training on Renewable Energy Topics: Open issues, Present Status and Future Development" at ICAE 2018; during the Panel, it has been held a Presentation of the BBChina project.
The ICAE 2018 was a very successful research and Academic level event, with a bit less than 1100 participants (~70% of them from China and Hong Kong) taking part to the Conference, thus giving high academic visibility to the Project both through the Panel and the Presentation (and the following Paper).
BBChina Project was also presented during the Conference sessions and in March 2019, the related paper was published on Energy Procedia.